Recently, the Beijing Municipal Federation of Industry and Commerce and the Beijing Branch of China Construction Bank jointly held the "2021 Beijing Top 100 Private Enterprises Press Conference" to release the list of Beijing's top 100 private enterprises "1+4". Being one of the beijing pharmaceuticals, Beilu was awarded the "Top 100 Small and Medium-sized Private Enterprises in Beijing" and "Top 100 Private Enterprises in Beijing for Social Responsibility".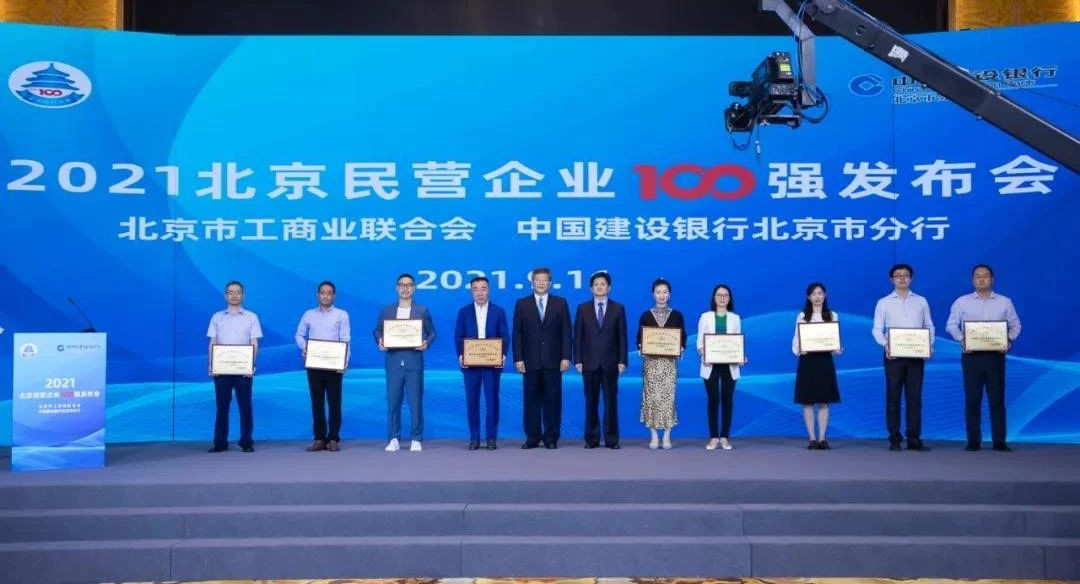 (The third from the right in the picture is Ms. Shao Zehui, Deputy General Manager and Board Secretary of Beilu Pharmaceutical)
According to data released, the strength of the top 100 is increasing year by year. This year, the entry threshold for the top 100 private enterprises in Beijing was 3.671 billion yuan, an increase of 365 million yuan over last year, an increase of 11.04%. The revenue of the top 100 companies continues to grow and their development momentum is powerful. In the face of the sudden epidemic, the top 100 private enterprises in Beijing showed strong development resilience. The operating income, assets, net assets, profits, and net profits of Beijing's top 100 private enterprises have all achieved substantial growth.
The Top 100 Social Responsibility Companies focused on the national strategy and demonstrated their responsibilities in helping decisively defeat poverty alleviation and epidemic prevention and control. Beilu, as a professional contrast media suppliers, actively responds to the national policy of "precise poverty alleviation, healthy poverty alleviation", participates in the listing and supervision of poverty alleviation in poverty-stricken villages, and performs outstandingly in epidemic prevention and control, poverty alleviation, employment and entrepreneurship, and green development.
In the future, the company will continue to pay attention to the development of social health, focus on the main business to continuously improve the company's strength, and practice corporate social responsibility with practical actions to contribute to supporting the country's construction of a "healthy China".