A famous traditional prescription in Song Dynasty passed down for thousands of years
Jiuwei Zhenxin Granules is a national protection product of Chinese medicine, and it is the first and only pure Chinese medicine preparation approved by NMPA for the treatment of generalized anxiety disorder in China. It has been listed in the national medical insurance catalogue in 2017. As a domestically developed original drug, the brand of Jiuwei Zhenxin has a long history. Besides, the product originated from the famous traditional prescription "Pingbu Zhenxin Granules" in the Song Dynasty, which has a history of nearly one thousand years.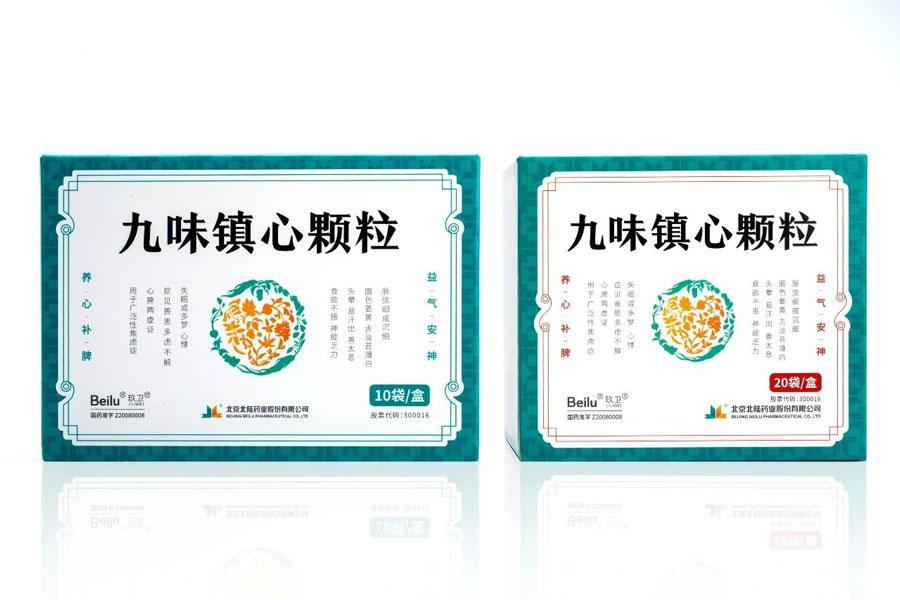 Excellent quality and good reputation
Jiuwei Zhenxin Granules, one of the patent anti-anxiety traditional Chinese medicine, mainly contain nine Chinese medicinal materials, namely: ginseng, wild jujube seed, schisandra, Poria, Polygala tenuifolia, Corydalis, Asparagus cochinchinensis, Rehmannia glutinosa, and cinnamon. Since its launch, Jiuwei Zhenxin Granules have been recognized and praised by many mental and psychological experts and were awarded the "New Technology and New Product of Zhongguancun Science Park in the 2019 Double Innovation Week" in June 2019.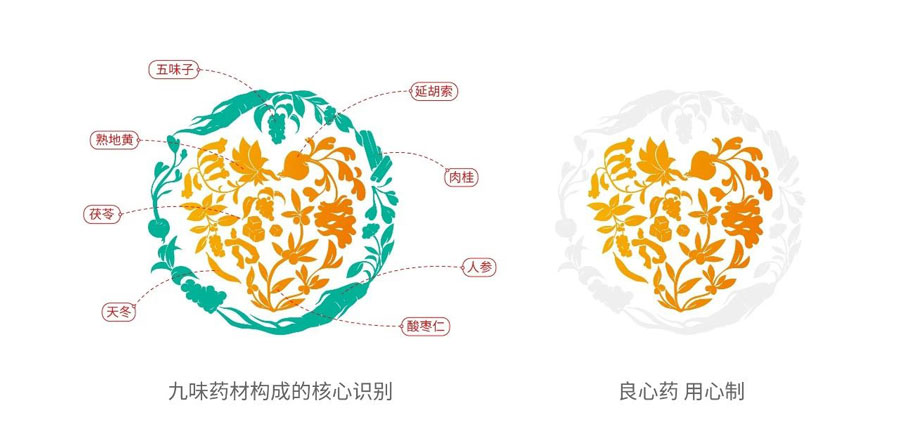 The same curative effect, lower adverse reactions
Produced by Beilu, Jiuwei Zhenxin Granules can not only bring very precise curative effects to patients with anxiety disorders but also have a lower incidence of adverse reactions and no risk of addiction and withdrawal.
Six clinical units including Beijing Anding Hospital affiliated with Capital Medical University have conducted multi-centre, randomized, double-blind, double-simulation clinical studies on the safety and effectiveness of Jiuwei Zhenxin Granules and Paroxetine Hydrochloride in the treatment of generalized anxiety disorder. Conclusions show that the clinical efficacy of Jiuwei Zhenxin Granules in the treatment of generalized anxiety disorder is equivalent to that of paroxetine tablets, but the incidence of adverse reactions of Jiuwei Zhenxin Granules is significantly lower than that of paroxetine tablets.