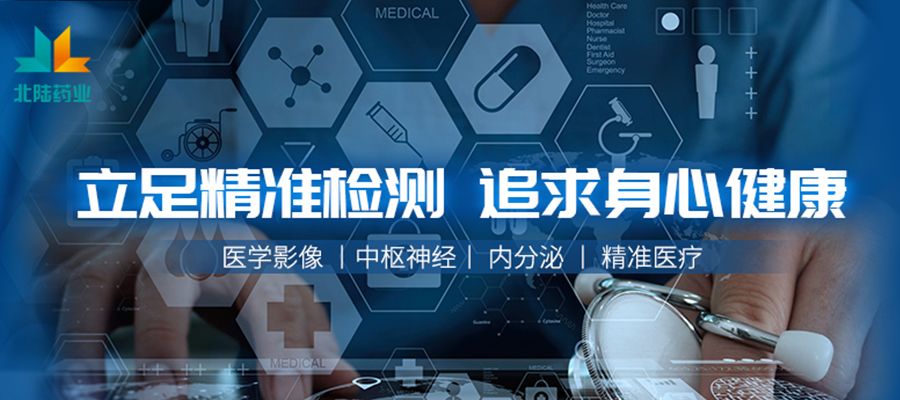 Recently, the "Wealth and Responsibility - Values of Enterprises" 2022 China Top 500 Charity List Conference was held in Chongqing. Since its inclusion in 2021, Beilu Pharmaceutical has been included in the list for two consecutive years and was awarded the title of "2022 Top 500 Manufacturing Industry Charity Enterprises in China".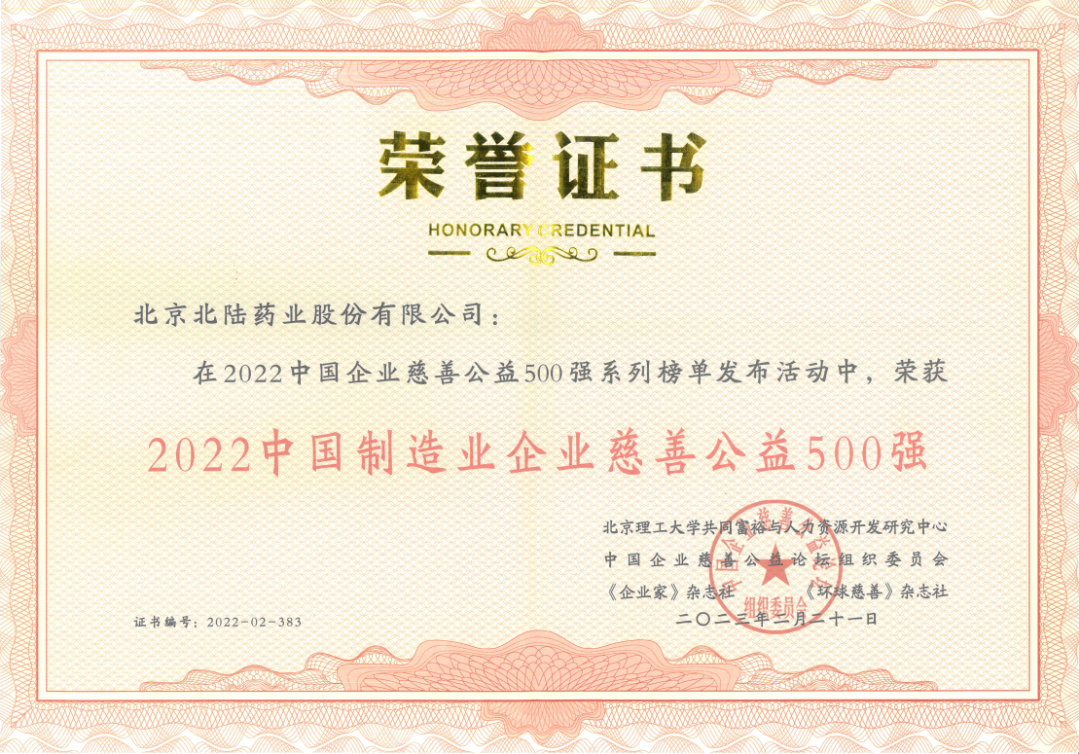 This award marks recognition from all sectors of society for Beilu Pharmaceutical's outstanding contributions to social welfare, and the company has established a positive image of being willing to take responsibility, fulfill its mission, and be trustworthy.
Beilu Pharmaceutical has actively participated in poverty alleviation efforts, assisting the people of Xiazhashizi Village in Dachengzi Town, Miyun District, in targeted poverty alleviation for five consecutive years, helping them overcome difficulties and become prosperous. At the beginning of the COVID-19 outbreak, the company donated 1 million yuan worth of supplies to Hubei Province, joining the nationwide effort to combat the pandemic. Through various charitable organizations such as the Bethune Charitable Foundation and the Jing-Meng Assistance Project, the company donated nearly 10,000 boxes of Jiu Zhou Xin Ke Granules, and teamed up with authoritative medical media to organize the "Love and Care for Hearts - Jiu Zhou Tour" series of public welfare activities, providing disease knowledge, medical consultations and other health services to nearly 1 million people nationwide, demonstrating the patriotic feelings of private enterprises in the new era.
Through hard work and adherence to the highest standards of excellence, Beilu Pharmaceutical has achieved great success. Guided by the spirit of the 20th National Congress of the Communist Party of China, the company has actively fulfilled its social responsibilities as an enterprise, rallied social forces with its passion, made every effort to do a good job in the pharmaceutical industry, consolidated its achievements with great effort, participated in charitable causes with love, and assisted rural revitalization with practical actions, making its due contributions to promoting social and economic development.