Beijing Beilu Pharmaceutical Co., Ltd invites you to participate in the 2023 Beijing International LIfe and Health Industry Expo.
Booth Number: 1B210
Exhibition Venue: China International Exhibition Center, 6 East Beisanhuan Road, Chaoyang District, Beijing
Exhibition Time:
July 11, 2023, 09:00-17:00
July 12, 2023, 09:00-17:00
July 13, 2023, 09:00-14:00
Exhibited Products:
Contrast media (Iohexol Injection, Iopamidol Injection, Iodixanol Injection, Gadopentetate Dimeglumine Injection, Gadobutrol Injection), Jiuwei Zhenxin Granules, Glimepiride Tablets, Repaglinide Tables.
Product Introduction
【Introduction】Iohexol Injection is a non-ionic contrast agent. Compared with traditional ionic contrast agents, Iohexol Injection has a superior molecular structure, fewer adverse reactions, and better imaging effects. It was the company's first iodine contrast agent product on the market in 1998.
【Indications】Iohexol Injection is applicable to adults and children for vascular and cavity injection, and is used for vascular imaging (including cerebrovascular, coronary angiography, peripheral and visceral artery imaging, ventricular imaging), head and body CT enhanced imaging, intravenous urography (IVP), joint cavity imaging, endoscopic retrograde cholangiopancreatography (ERCP), percutaneous transhepatic cholangiography (PTC), hernia or fistula imaging, gastrointestinal imaging, and T-tube imaging.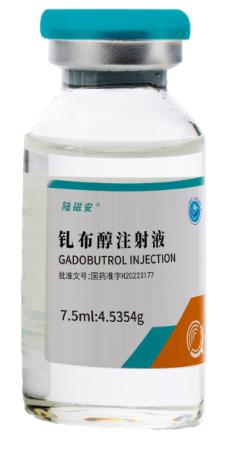 【Introduction】Gadobutrol Injection is a macrocyclic gadolinium-containing contrast agent with high safety and is suitable for adults and children of all ages. It has a higher concentration of 1.0mol/L and a higher relaxation rate than other gadolinium contrast agents.
【Indications】It is used for diagnosis and is only given intravenously. It is suitable for adults and children of all ages, including full-term newborns.
Used for:
Contrast-enhanced magnetic resonance imaging (CE-MRI) of lesions in various parts of the body (including the brain and spinal cord);
Contrast-enhanced magnetic resonance angiography (CE-MRA) examination of blood vessels in various parts of the body.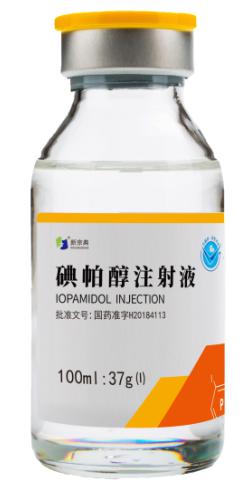 【Introduction】Iopamidol Injection is a non-ionic iodine contrast agent with the characteristics of low viscosity, low osmotic pressure, high efficiency, and safety. It has been widely used in more than 80 countries for more than 30 years. It is widely praised and is one of the non-ionic iodine contrast agents widely used in imaging departments.
【Indications】Neuroradiology: myelography of the spinal nerve roots and ventriculography and cisternography of the brain.
Vascular imaging: cerebral angiography, coronary angiography, thoracic aorta and abdominal aorta angiography, cardiovascular angiography, selective visceral angiography, peripheral arterial angiography, and venous angiography. Digital subtraction angiography of cerebral arteries, peripheral arteries, and abdominal arteries.
Urography: intravenous pyelography.
CT examination with enhanced scanning.
Arthrography and fistulography. Digital subtraction angiography.